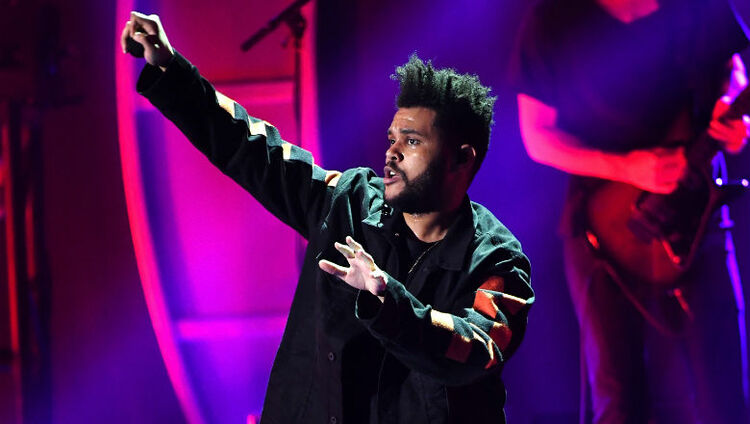 New music from The Weeknd is coming sooner than you probably expected as the R&B crooner announced on Thursday afternoon (March 29) that My Dear Melancholy, the follow-up to his 2016 LP, Starboy, is scheduled to drop tonight.
Early word of the LP surfaced when the 28-year-old singer shared a suspect message on social media mid-week, but confirmation arrived when he unveiled the album artwork with a simple one-word caption: "tonight." On the cover, half of Abel's face appears atop a grainy, orange overlay with the title of the collection bordering the top left corner of the image. Prior to the announcement, a photo of a London billboard promoting the singer's new album went viral, leading much speculation to the release of the project and, as per his announcement, we'll have the new album on rotating in just a few hours.
My Dear Melancholy is reportedly set to hark back to the Toronto chart-topper's pre-pop star days. "This project is Abel taking it back to his roots," sources close to Billboard revealed. Expect to hear some of these new tunes as well as his lengthy string of hits when he takes the stage to perform as one of the headliners of 2018 Coachella in two weeks.
Meanwhile, The Weeknd also has a collaboration with Marvel Comics, which is appropriately titled Starboy, dropping on June 13. The comic book revolves around Abel Tesfaye's war against "cannibalistic criminal mastermind Jack 'The Chef' Smiley" to save the city of Alphatron. Tired of murdering and eating his victims, the villain has decided to combine all crime affiliates in the fictitious city to grow an even bigger network. If that wasn't enough, the authorities appear to be victims of the sinister plot as well.