 The 2017 Hunted House is happening, Thursday, October 26th. It's the 33rd Annual 103X Hunted House!
Proudly celebrating the 33rd anniversary of the contest, this is the original on-air scavenger hunt game! We have hidden 103X Hunted House CLUE CARDS at area businesses in the 103X Listening Area. Between now and October 26th, be sure to collect AS MANY of the [orange] clue cards as you can.
On the night of the contest, October 26th, at 7:00pm , we will give you clues on-air to lead you to the location of the 103X Hunted House and all the prizes involved. In order to be our grand prize winner, you MUST have at least 5 official orange cards and 2 original 103X yellow cards.
To obtain an orange card, simply visit our sponsors locations below and pick up an orange card. The more orange cards, the easier it will be to decipher the clues during the contest!
To obtain a yellow card, play along the night of the contest, October 26th. We will give you clues on-air to find Yellow Card #1 , and Yellow Card #2, during the contest.
ONCE you have found the correct door, knock loudly, 3 times, and ask in a loud clear voice, "IS THIS THE 103X HUNTED HOUSE?"
Please note it is a HUNTED HOUSE, not HAUNTED house.
Card #1 - Yellow Card to be given out October 26th during the contest
Card #2 - Yellow Card to be given out October 26th during the contest
Card #3 Dolce Vita
160 S Dargan Street, Florence SC Prize: Dolce Vita gift basket
Card #4 Platos Closet
2835 David H McLeod Blvd, Florence SC
Prize: $250 in Platos Gift Cards
Card #5 Zoes Kitchen
2100 W Evans Street, Suite B, Florence, SC
Prize: TBA
Card #6. Desert Sun
3 LOCATIONS – CARD PICK UP AT STORE #2
500 PAMPLICO HIGHWAY SUITE 1, FLORENCE, SC
Prize: $250 in Tanning gift certificates
Card #7. Darlington Chainsaw
1623 S Main Street, Darlington SC
Prize: Husqvarna Trimmer
Card #8. Darlington Raceway
1301 Harry Byrd Hwy, Darlington, SC
Prize: 4 Pack of tickets to the 2018 race weekend
Card #9 Jabs Fireworks
"Lowest Prices Guaranteed" Card pick up at JABS #3
HIGHWAY 38 OFF I-95, Exit 181-A Latta Exit
Prize: $250 in fireworks
Card #10. Pretty N Bliss
Prize: Gift Basket valued at $250
Card #11. RNR Tire Express | Custom Wheels
1415 S Irby Street, Florence SC Prize: TBA
Card #12 Rivals
David H McLeod Blvd, Florence SC [Next to Lowes]
Prize: $250 Gift Certicate
Card #13 Young Plantations Pecans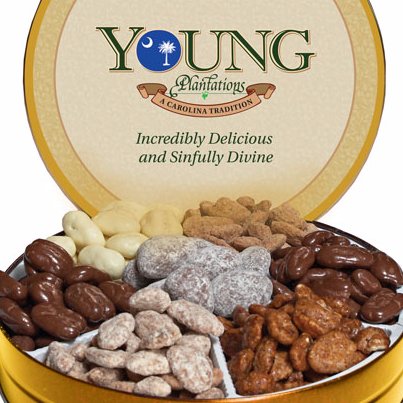 2005 Babar Ln, Florence, SC 29501
103X Prize to the grand prize winner: $500 Target Gift Card